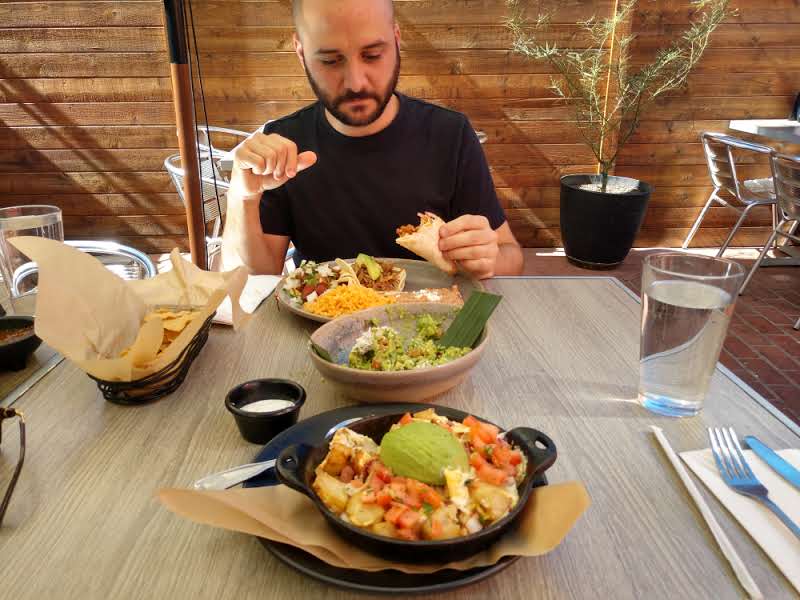 Lola's Mexican Cuisine
Lola's is a great Mexican restaurant on Retro Row in Long Beach, CA. My favorite thing at Lola's WAS their shrimp ceviche which WAS their signature dish in my mind. I can eat a bucketful of it. I say WAS because they replaced it with a far inferior Mango Halibut ceviche. Despite this they have great food and craft cocktails including of course margaritas.
Now as you will realize quickly I am not going to rate these places with some typical 5 out 5 or 10 out of 10 scale. I'm just telling you go to Lola's. Have a margarita. Have the guacamole with your spicy home made salsa and whatever that crazy cheese dip is for tortilla chips they have.
Treats like homemade taquitos, street corn and jalapeno bacon wrapped scallops are supplemented with mains like BUTTERNUT SQUASH ENCHILADAS and BRAISED SHORT RIB ENCHILADAS. Everything is farm fresh and home made. They have awesome Tijuana Tacos, ENSENADA FISH TACOS and don't forget the Pork belly Tacos.
They have really good Mole if you like Mole. I personally think Mole tastes like dirt mixed in with salsa but I am a bad person. Everyone else who is normal likes it. I've eaten mole at Lola's and its pretty good so take that for what it is.
The brunch on the weekend is amazing. Pumpkin Spiced Hot cakes? Mexican French Toast? THE MIKEY PEREZ SPECIAL. A MEXICAN CONCHA SWEET BREAD STUFFED WITH SCRAMBLED EGGS. Mmmm yea. Wash it down with a Michelada or a Bloody Maria with Milagro Silver Tequila.